IF YOU'RE NOT FRENCH AND WOULD LIKE TO UNDERSTAND WHAT I POST IN YOUR LANGUAGE. CHOOSE THE LANGUAGE OF YOUR COUNTRY TO TRANSLATE THE WEBSITE.

Sons of liberty
Role : Sam Adams
Status : Terminé
Sortie : Janvier 2015

Jackie & Ryan
Role : Ryan Brenner
Status : Terminé
Sortie : 03.07.2015

Westworld
Role : Logan
Status : Post-Production
Sortie : Inconnu (2016)


Zendog
Role : ??
Status : ??
Sortie : Inconnu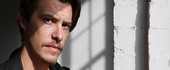 Tout mes partenaires - Rejoins les ?


Ben Barnes est sur Purefans
Ce site a été crée par une fan pour les fans. Je n'ai aucun lien avec Ben, ni avec ses proches. Les infos et photos appartiennent à leurs auteurs respectifs dont je cite la source. Si vous souhaitez que vos photos soit retiré du site, s'il vous plaît contacter moi avant de démarrer une action en justice. Toute reproduction partiel ou complète du site est interdite, merci de respecter mon travail.
This site was created by a fan for fans. I'm not affiliated with Ben, his friends/family or even his management. The Informations and photos published belong to their respective authors. If you want your photos to be removed from the site, please contact me before starting a lawsuit. Any partial or complete reproduction of this site is prohibited, thank you to respect my work.